| | | | | | | |
| --- | --- | --- | --- | --- | --- | --- |
| S | M | T | W | Th | F | S |
| | | | | 1 | 2 | 3 |
| 4 | 5 | 6 | 7 | 8 | 9 | 10 |
| 11 | 12 | 13 | 14 | 15 | 16 | 17 |
| 18 | 19 | 20 | 21 | 22 | 23 | 24 |
| 25 | 26 | 27 | 28 | 29 | 30 | |
Exhibition Openings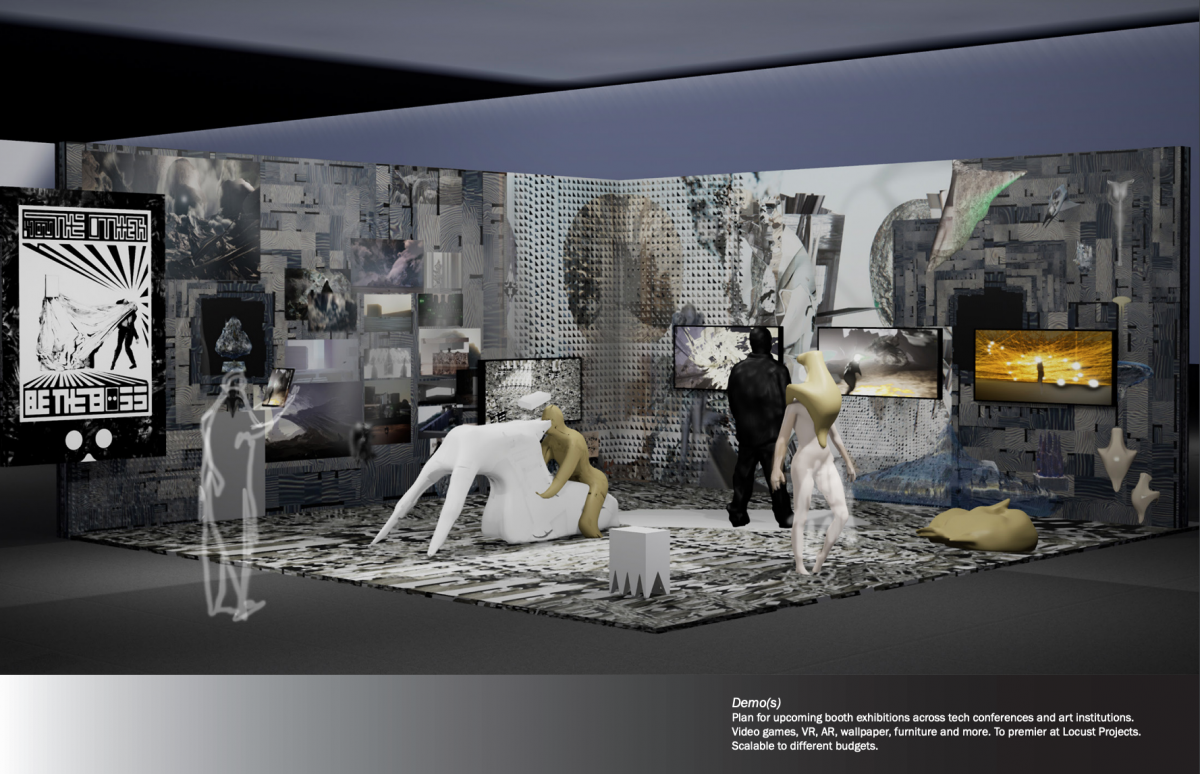 Herramientas: Levels & Bosses at Locust Projects will be a culmination of Castañeda's WaveMaker-supported research and development into the creation of his game project, Levels & Bosses. The exhibition showcases the demo/vertical slice of the artist's game project displayed through a multimedia installation spanning video-games, AR/VR, sculpture, furniture design, and apparel, in conjunction with paintings and drawings.
Merging conference aesthetics with fine-art installation practices from sculptural controllers to wearable AR and VR machines (COVID-pending), Demo(s)' experiential expo booths reimagine the public presentation of immersive experiences to entice audiences traditionally avoidant of fine art institutions to engage in meaningful arts experiences.
Exhibition Openings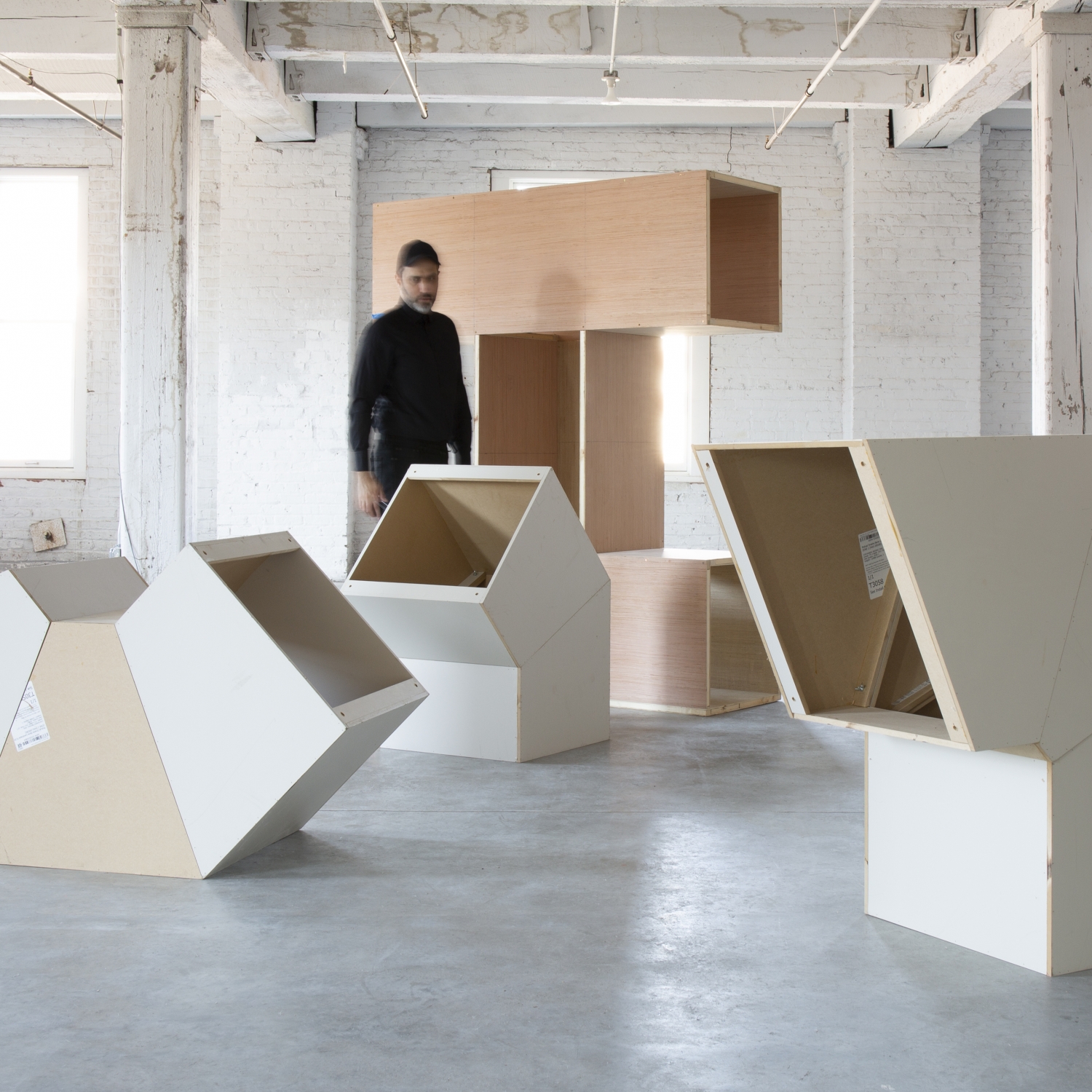 Zac Hacmon's sculpture and sound interactive installation will collaborate with The RDJ Refugee Shelter, a non-profit shelter in New York City that exclusively serves asylum seekers and refugees experiencing homelessness. Hacmon will conduct a sound workshop with five shelter residents, during which time he will create an audio play based on their individual stories mixed together into a hybrid narrative. The audio will emanate from sound structures in the final installation, each structure referencing air ventilation shafts and echoing institutional architecture and creating a non-place, a location with no history or entity.
The work explores the idea of a sense of belonging in the 21st century, capturing the diverse voices and perspectives of those who were forced to leave their homes and families due to their sexuality or political opinions.
Exhibition Openings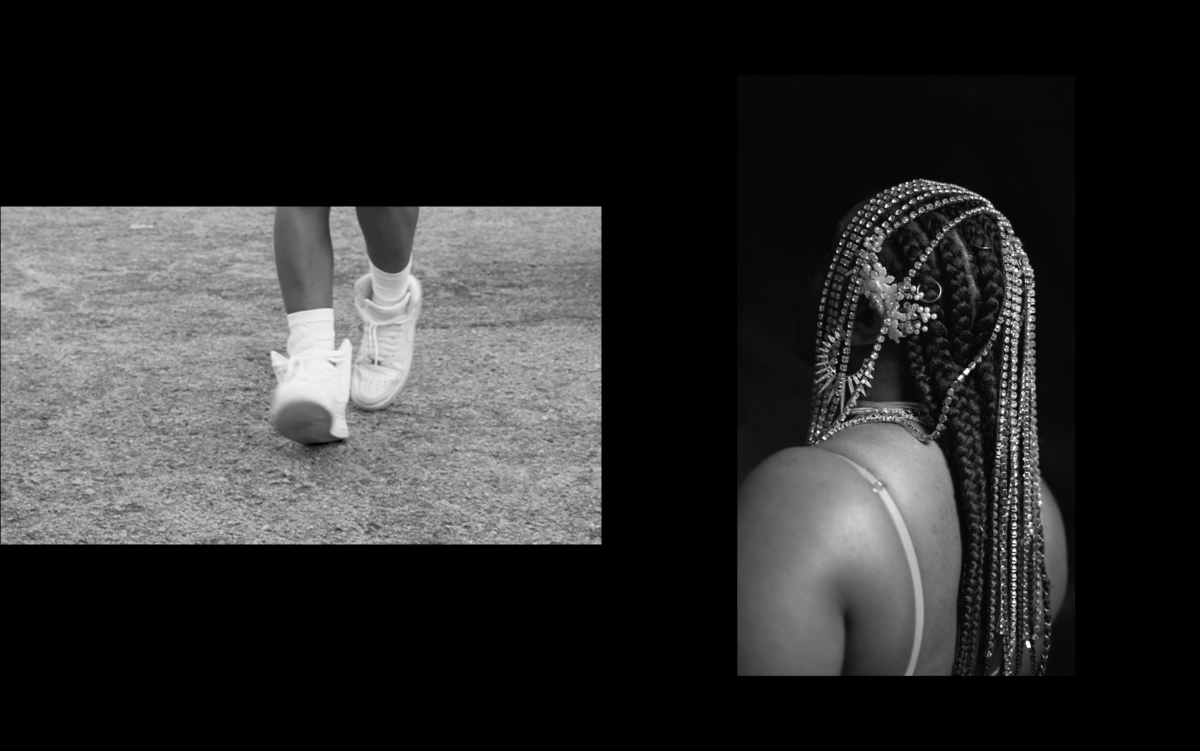 Sound, Stories is the sixth in a series of guest curated video exhibitions in Locust Projects' Screening Room that launched in fall 2019. Guest curated by Heike Dempster: art writer, administrator, curator and collaborator; the exhibition features videos by Ania Freer, Ambrose Rhapsody Murray, and Helina Metaferia. Opens to the public with a reception on Saturday, September 10 from 6-8pm and is on view through November 5, 2022 Wednesdays-Saturdays from 11am-5pm. Admission is free.
Exploring ancestral realms and engaging in the process of rewriting histories/herstories, Sound, Stories, moves across the oceans that connect the African Diaspora. The exhibition poses the questions: What is contained in the language of the people, What are the narratives, sounds and identities inhabiting the landscape? This series of videos engages in layers of epistemological considerations and renegotiate perspectives of relation between cultural identities and space—moving from the Jamaican countryside to the waters of North Carolina and the contemporary gallery space—where we meet to contemplate the power of narrative and heritage and addressing power structures and celebrating community.
Back To Top
Welcome to Miami's incubator of new art and ideas.
ART HAPPENS HERE.
Locust Projects is open Wednesday-Saturday 11am-5pm - come visit!
Want to know about upcoming exhibitions, programs, and events?
Get Artist eNews with opportunities for artists? Get connected: sign up for monthly eNews here.
As Miami's leading alternative nonprofit art space, we rely on the support of donors to sustain our program. Thank you for considering a tax-deductible donation today.