| | | | | | | |
| --- | --- | --- | --- | --- | --- | --- |
| S | M | T | W | Th | F | S |
| | 1 | 2 | 3 | 4 | 5 | 6 |
| 7 | 8 | 9 | 10 | 11 | 12 | 13 |
| 14 | 15 | 16 | 17 | 18 | 19 | 20 |
| 21 | 22 | 23 | 24 | 25 | 26 | 27 |
| 28 | 29 | 30 | 31 | | | |
Exhibition Openings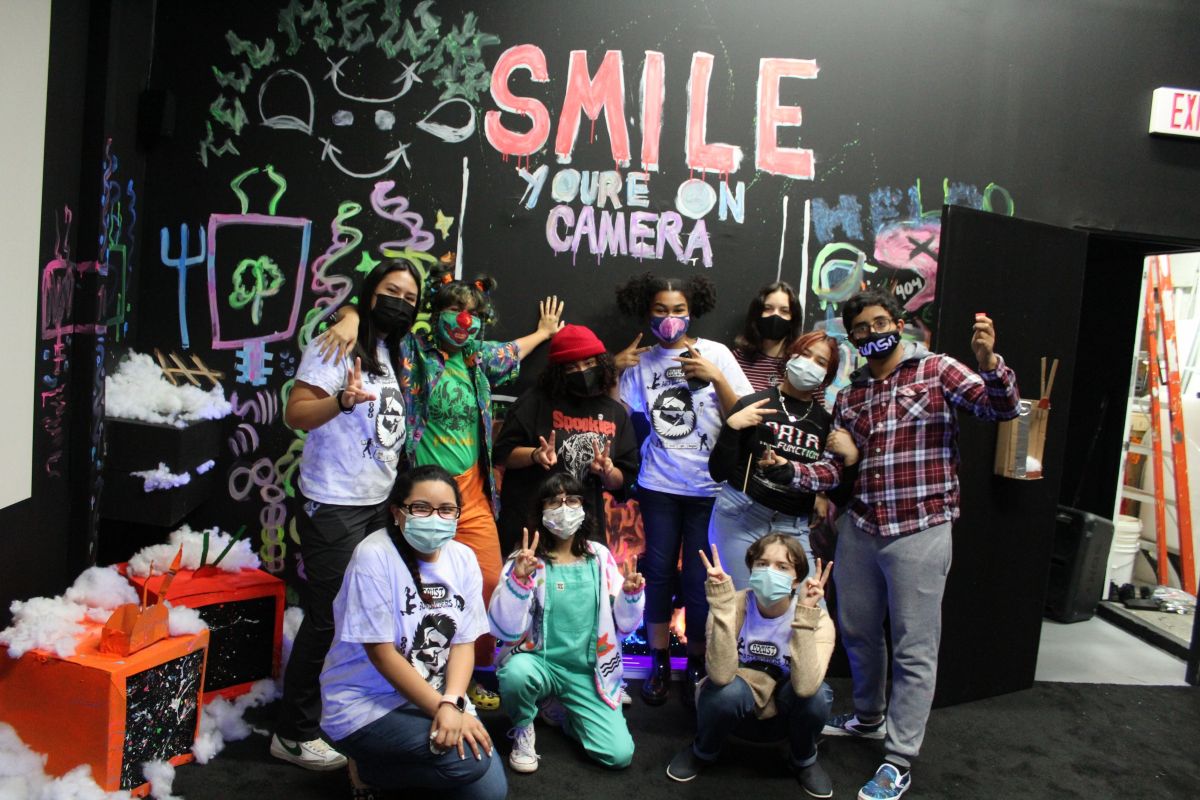 OPENING RECEPTION: Saturday, July 23
Now in its 12th year, LAB is a unique summer art intensive for high school students with an interest in art, design, and exploring creative careers. 30 students will be selected from across Miami-Dade County to learn from professional artists in a dynamic on-site program this summer. They will dive right into the creative, and practical, aspects of completing a collaborate full scale exhibition at Locust Projects!
happenings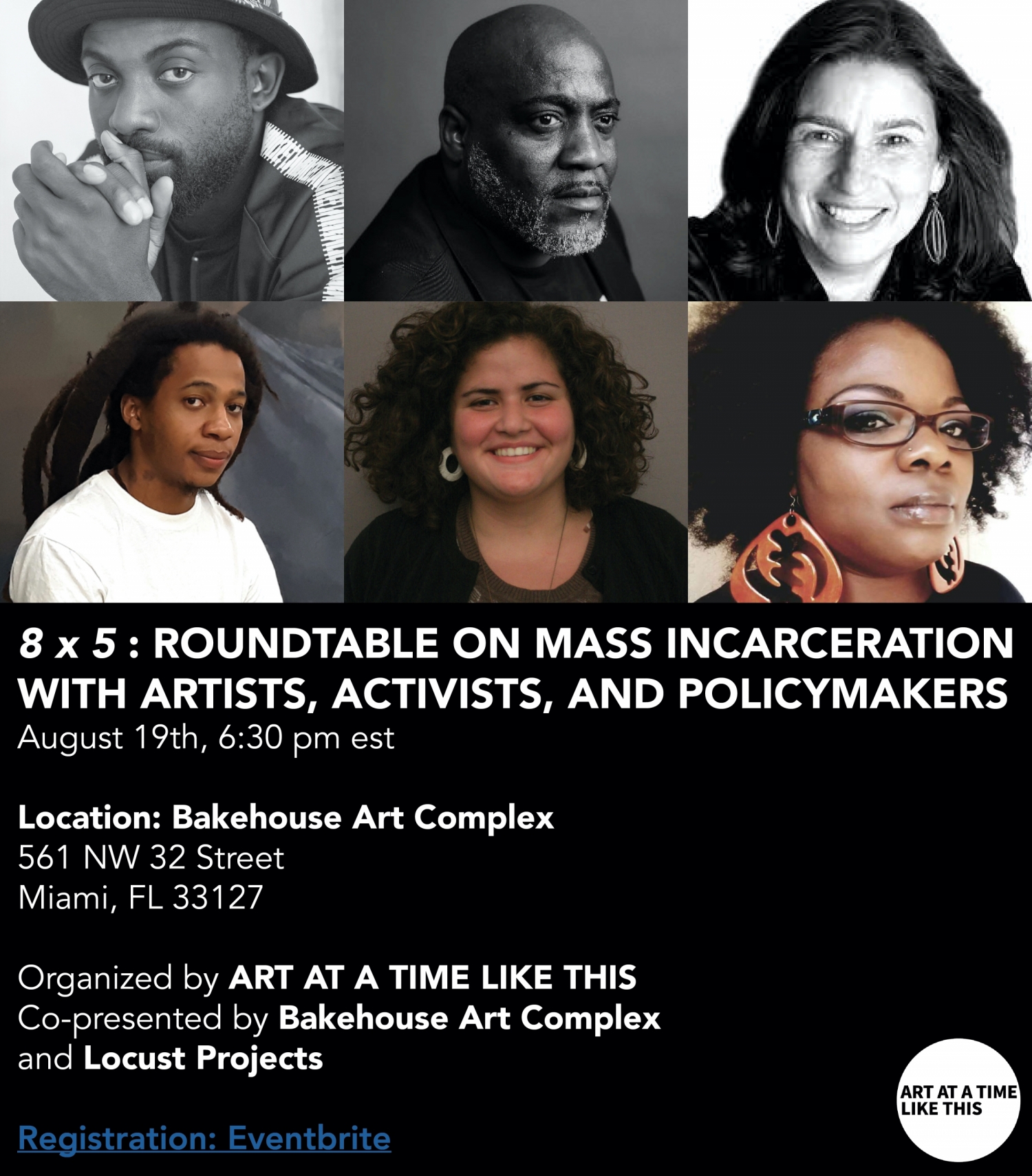 This program is organized by Art at a Time Like This and co-presented by Bakehouse Art Complex and Locust Projects.
5 x 8 Miami: Roundtable on Mass Incarceration Art at a Time Like This, the Bakehouse Art Complex and Locust Projects are co-presenting a round table addressing art, activism and mass incarceration with MacArthur Fellow Desmond Meade of Florida RRC, Vivian Azalia of Dream Defenders and artists Reginald O'Neal, Chire Regan/VantaBlack and Sherrill Roland discuss creativity, activism and the criminal justice system. Moderated by Art at a Time Like This co-founder Barbara Pollack and organized in conjunction with the ATLT project, 8x5 featuring billboards across Miami addressing the un-Justice System.
In advance of the upcoming primary elections, artists and activists come together to discuss the impact of mass incarceration on creativity and community, offering alternative solutions to this massive crisis in U.S. democracy.
How can we make a difference? The discussion will focus on steps to instigate change, either by raising visibility of this crucial issue through art/public art or by activating political engagement and civic participation, especially timely and relevant with the upcoming primary election that includes candidates for D.A. and judges.
Back To Top
Welcome to Miami's incubator of new art and ideas.
ART HAPPENS HERE.

Locust Projects will be CLOSED until December 5 when we open two new exhibitions for Miami Art Week - SAVE THE DATE!
Want to know about upcoming exhibitions, programs, and events and Locust Projects' exciting new chapter in a new home? Get Artist eNews with opportunities for artists? Get connected today: sign up for monthly eNews here.
As Miami's leading alternative nonprofit art space, we rely on the support of donors to help make art happen. Thank you for considering a tax-deductible donation today.