Since it was founded as LegalArt in 2003, LegalARTLink has been a vital resource in supporting the artists to protect their work and empower their careers.
What is LegalArtLink?
A Miami-based legal aid and education program that serves artists and arts organizations throughout the state of Florida.
How much do I have to pay if I'm an artist that wants legal help?
An annual Locust Projects membership fee of $60 (pARTner level)
What do I receive through LegalArtLink?
Access to legal advice and information, referrals to pro-bono attorneys, and one-on-one legal counseling and professional development workshops on a broad range of legal issues including estate planning, family law, immigration, contracts, business law, real estate, taxes, copyright, trademark, and more.
LEGALARTLINK 2021 CASES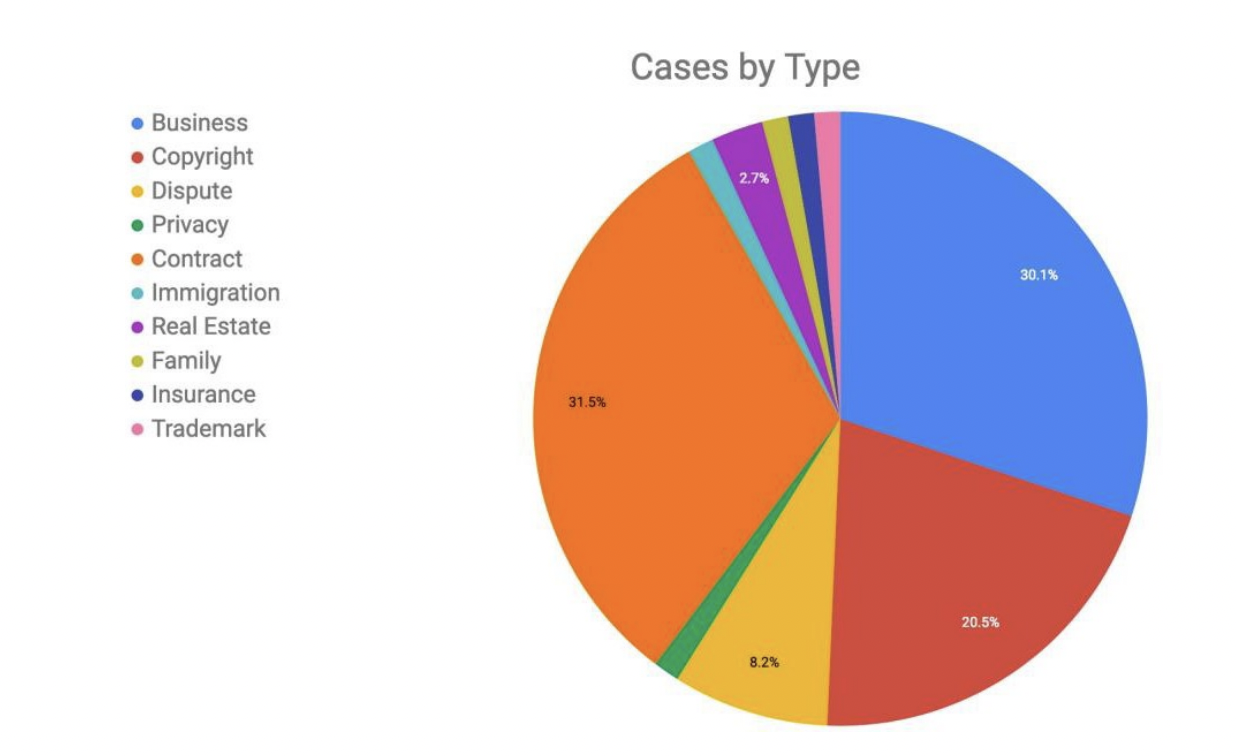 The program is open to artists and arts organizations of all disciplines and has assisted hundreds of painters, sculptors, composers, authors, choreographers, singers, multidisciplinary artists, and more, since it was founded—eighty-percent of whom were based in Miami. For more information about how to get involved (as either an attorney or artist), please click here.
LegalARTLink has been administered by Locust Projects since 2017.

LegalARTLink TEAM

Allyn Ginns Ayers, Esq., LegalARTLink Director
Allyn is an attorney admitted to practice in Florida and in New York.
Nicole Chipi, Esq., LegalARTLink Committee Chair, Locust Projects Board
Daniel Stabile, Esq., LegalARTLink Volunteer Attorney Supervisor
Daniel is a litigation attorney at Shutts & Bowen LLP in Miami.
The 22-23 LegalARTLink program is supported by Lead Sponsor The Miami Foundation; with major support from Diane and Werner Grob; supporting sponsorship provided by Marie Elena Angulo and Henry Zarb; Frank Destra and Alex Fluker; The Marie Kennedy Foundation and Lawrence Weinstein. Special thanks to the Friends of Artists Resources through the Incubator Fund.